Essex Quad Kids Athletics Final, Thursday 29th June 2017
As Wentworth's year 3/4 Athletics team performed so well in the local Quad Kids Athletics tournament in May 2017, they went through to the Essex Finals!
The team consisted of eight pupils, four girls and four boys.
They all had to perform in four events:
400 meter long distance,
50 meter sprint,
Howler Throw
Standing long jump
The children had a lovely day and all performed very well, some of them achieving their 'personal best'. Wentworth are extremely proud of the pupils who took part and hope they will continue in their Athletic vocation.
There were 350 Essex schools that took part in this competition and Wentworth did extremely well to come in
6th place.
---
Quad Athletics at Plume School - May 2017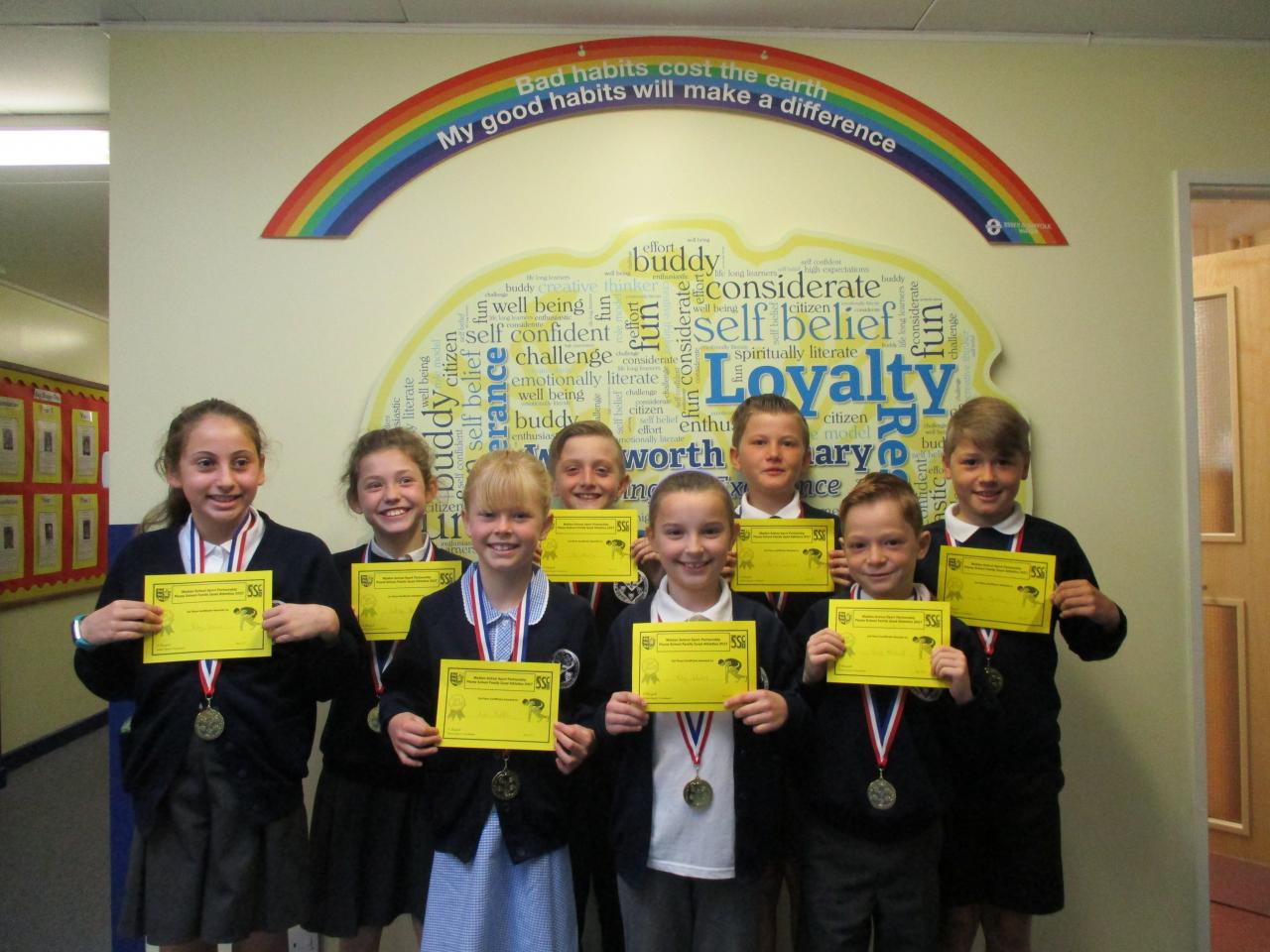 Wentworth pupils competed in the Quad Athletics hosted by the Plume Academy. There were four events:
Throwing, Long Jump Sprint of 50 meters and Long Distance of 400 Meters.
Katie and Jo 3W, Ruby Kathryn and Harry from 4S, Ruby Ronnie and Ben from 4S all took part. Well Done!
Athletics Festival
On Thursday 18th May, Wentworth took 24 children to the Athletics festival, held at The Plume.
Thank you to all the Plume PE staff who organised and ran the event.
Fun was had by all!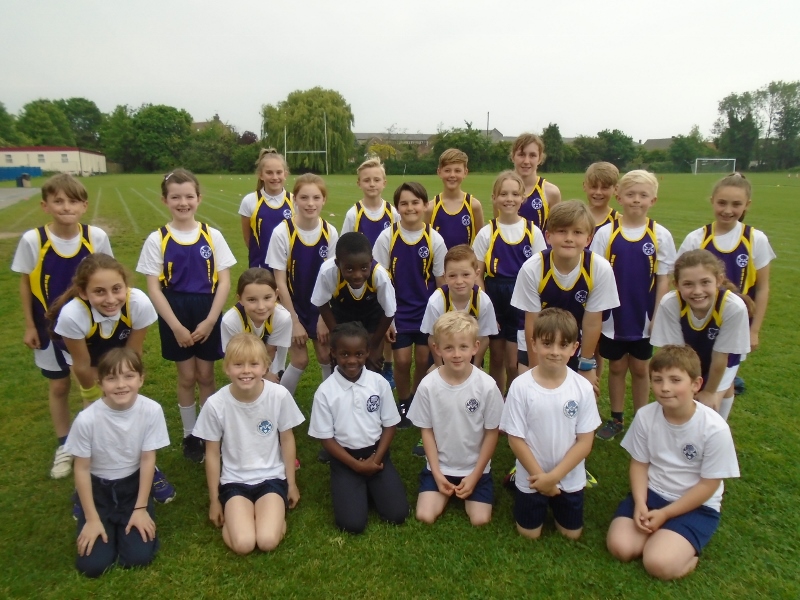 Quad Kids Athletics
On Thursday 4th May, The Plume PE department held a Quad Kids Athletics Competition. Wentworth took a year 3/4 team and a year 5/6 team.
Both teams performed extremely well and managed to get lots of personal bests!
Individual results:
Yr. 3/4 – Boys: 1st, 2nd, 5th, 8th
Girls: 4th, 8th, 9th, 11th
Yr. 5/6 – Boys: 3rd, 5th, 10th, 11th
Girls: 1st, 4th, 7th, 12th
Team results:
Yr. 3/4 – 1st Place (1435 points)
Yr. 5/6 – 2nd Place (1563 points)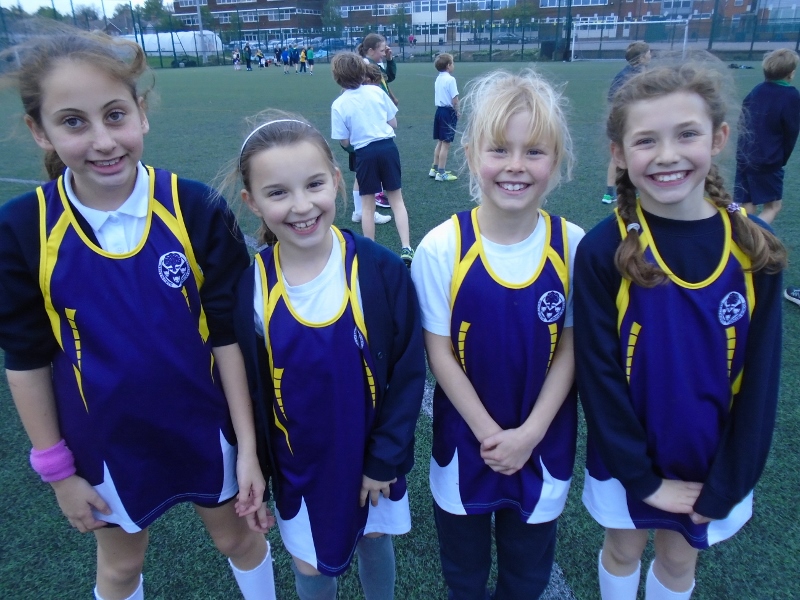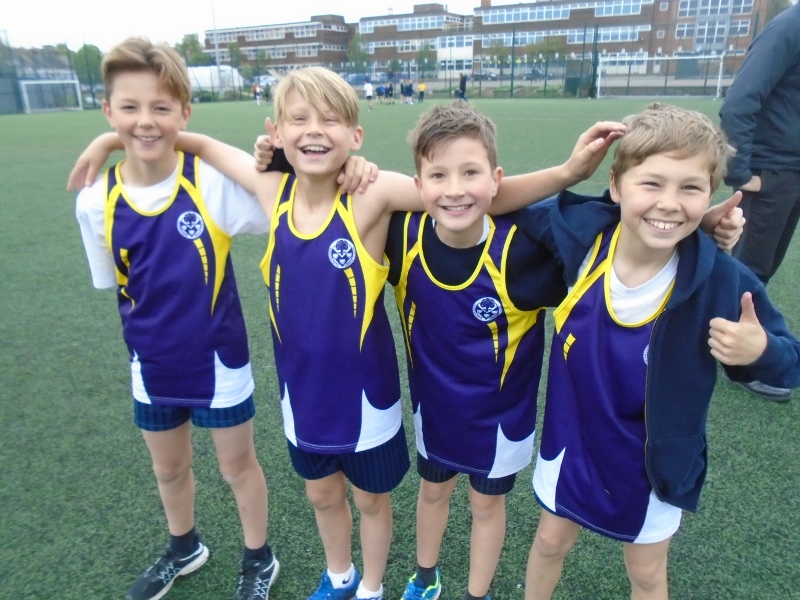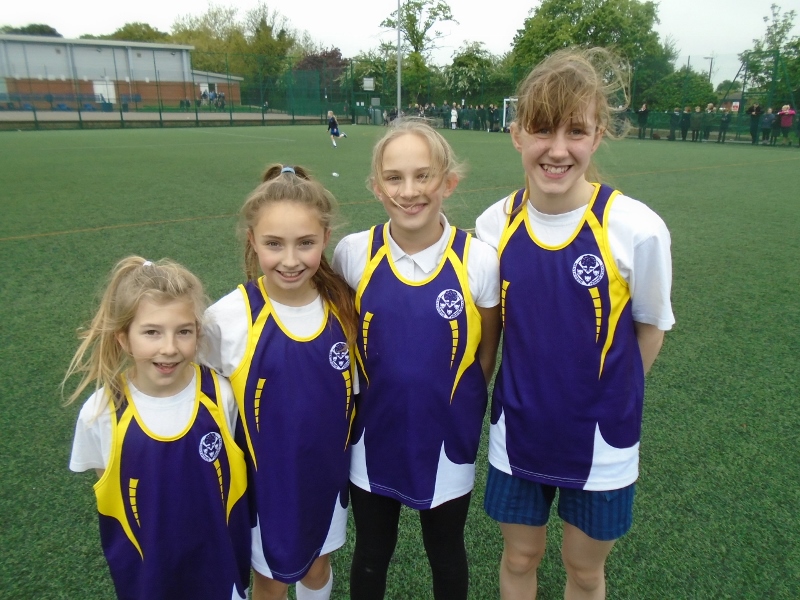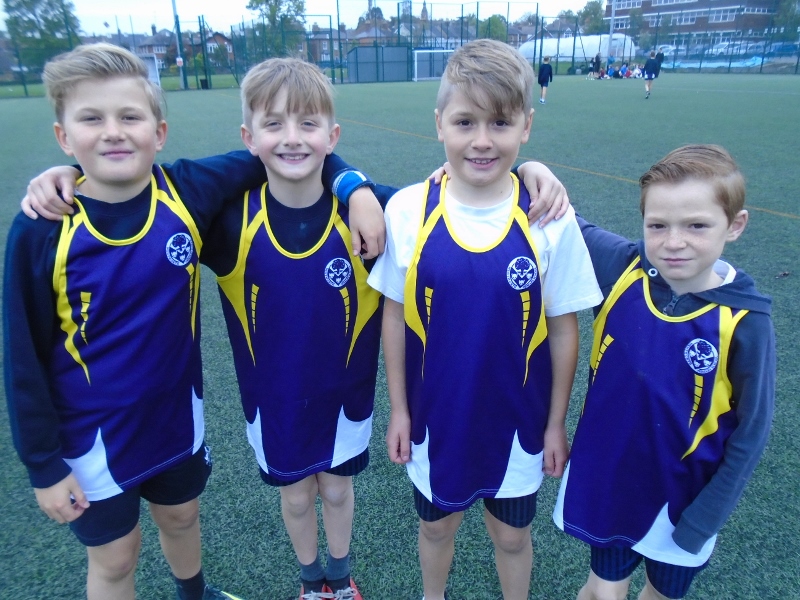 Essex Summer Games
I am sure you heard Wentworth year 5 and 6 Quad Athletics team performed so well in the local competition, they got through to the Essex Summer Games in Basildon. Sadly the whole of year 6 were on their residential trip to Kingwood at the same time as the competition. Fortunately some of our talented year 5's were happy to step up and take the challenge.
We arrived at the venue and the place was buzzing, so many different school and lots of activities going on. The Wentworth pupils were very excited and also nervous, but they kept their heads up high.
In the morning the year 5 and 6 teams competed in the 75m Sprint and the Standing Long Jump, they had a lunch break and then competed in the Throwing and 600m Long Distance Race. All of the children put their best efforts in with every event and even if they were not near the front, they still pushed on to get the best times and distances they could do on that day. The majority of Athletes competing were year 6 but that didn't discourage our year 5's.
Wentworth are the 10th best Quad Athletics Team in Essex and I am extremely proud of each and every team member and hope we can go back next year, being the older of the age group.
Furthermore, Wentworth's very own Erin Little managed to get herself a silver medal!!
Well done Erin, 2nd best Female Quad Athlete in Essex!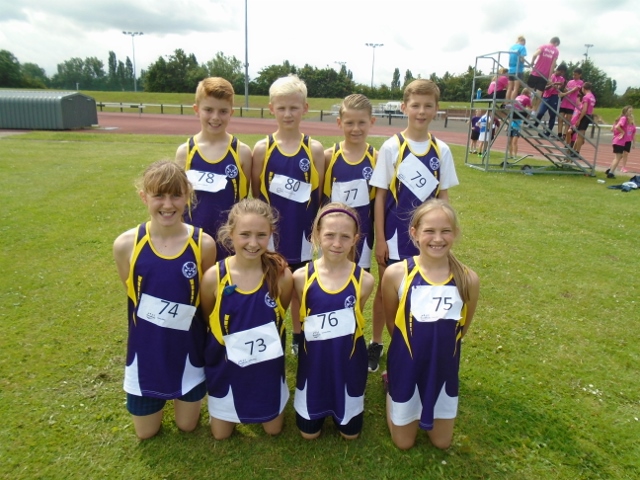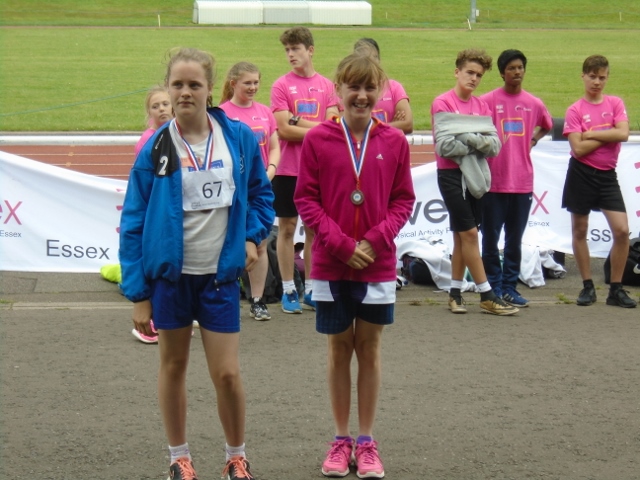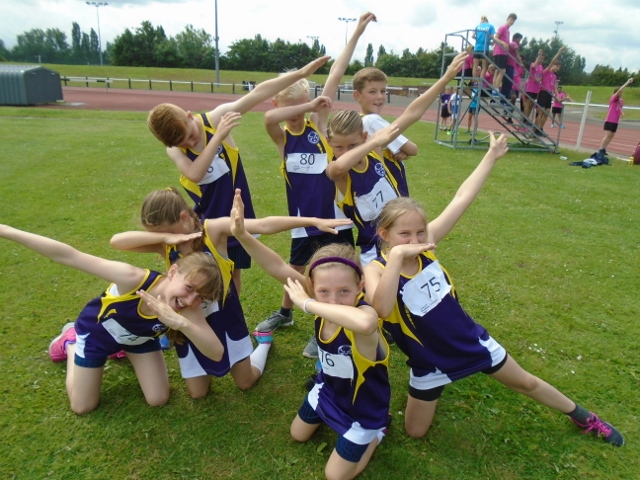 Quad Kids Athletics
On Thursday 5th May, Wentworth took a year 5/6 and a year 3/4 athletics team to The Plume School.It was the first time Maldon has held a Quad Kids Athletics Tournament and it was a great experience.
There were 4 girls and 4 boys in each team, they had to compete in 4 events.There was a long distance, a sprint, a throw and a jumping event.Depending on their time and distance they were given individual points, which were then added up with the rest of the team to get a team score.
Every team member, on both teams tried their very best and got some great times and distances.
Overall the year 3/4 team came 2nd and the 5/6 team came 1st.What an amazing result for Wentworth!
Individually;
Erin in year 5 finished in second place and Tilly in year 6 finished in 3rd place.
Ben in year 3 finished in 1st place, Harry in year 3 finished in 4th place and Ruby in year 3 finished in 4th place.
This is a great achievement, especially because the children in year 3 were competing against year 4's as well as their own year.The children in year 5 were competing against year 6's as well as their own year.