---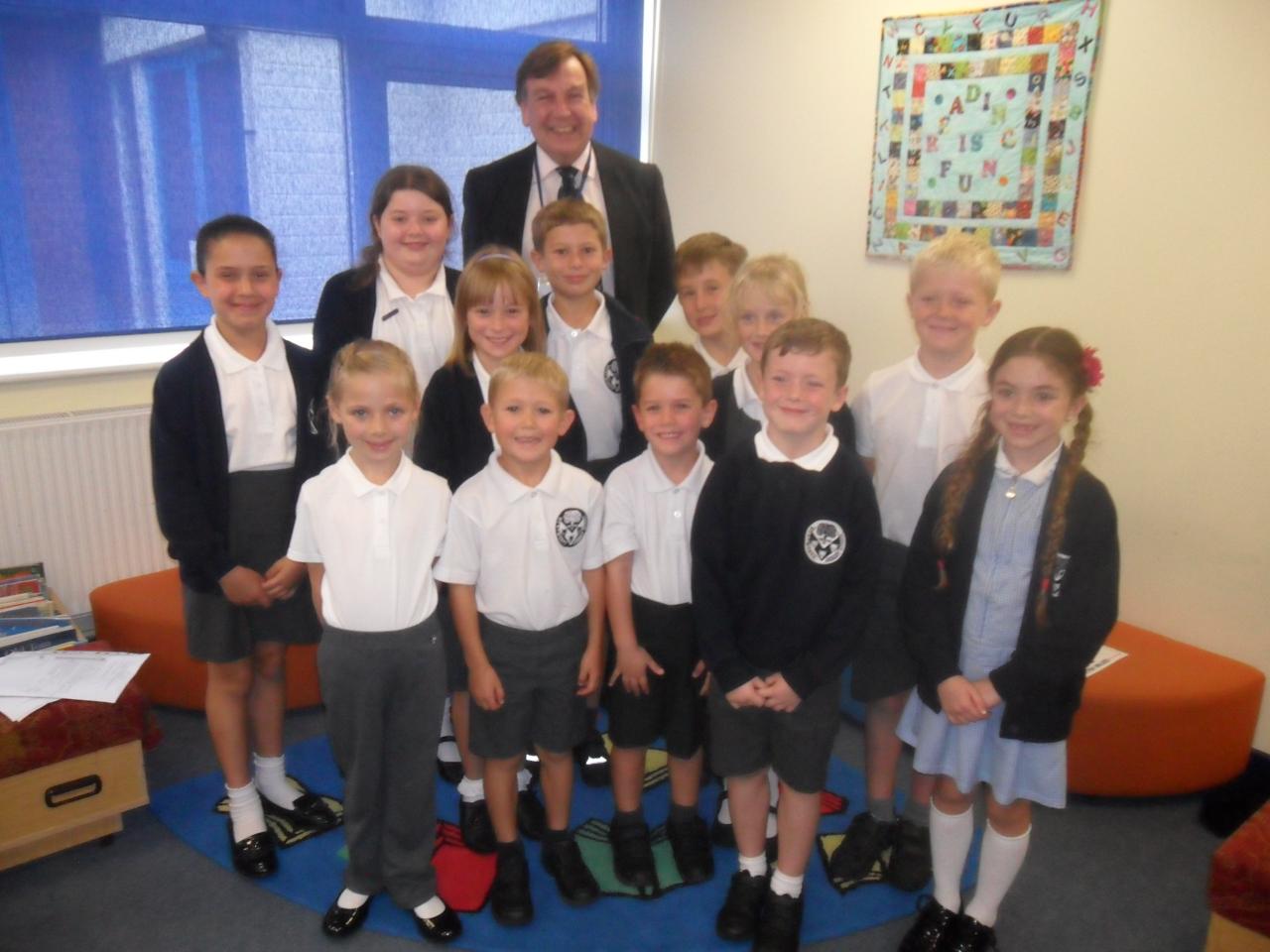 Hello all, we're the councillors from Wentworth Primary School.

Our school is quite a big school with nearly 400 children in it, we're really lucky because we have a really big playground and field where all the children can play together.
There are 14 of us altogether and each year new councillors are voted onto the council. Every class in the school is represented all the way down from Foundation up to Year 6 which we think is the fairest way to make sure everybody has a say about our school! A Year 6 pupil is the chair of our monthly meetings and our Year 5 councillors are the secretaries. The rest of the council have other important roles such as publicity officers.
As councillors our job is to try to make the school as good as it can be for our fellow pupils. At every meeting we take time to try and think of new ideas to help us learn better or make our school a better place to be!
Currently the school council are working on lots of exciting projects!
We have been updating the play boxes to ensure that we have a range of exciting equipment to play with during break times and 'Golden time'.
Also, we have been discussing how to improve our lunch times in the dinner hall and have been promoting the dinner hall rules with the whole school!
We have been on some very exciting trips, such as a visit to the Houses of Parliament and we even held a meeting, involving the school councils across the Blackwater consortuim, at Moot Hall.
We are attending a 'Road Safety' conference at the Town Hall and will be sharing what we have learnt with the whole school in assembly!
It's very exciting to be part of our School council at Wentworth!

---
---
School Council visit to the Houses of Parliament - November 2017
On Tuesday 7th November six of our School Council members went to the Houses of Parliament.
They were able to sit in the House of Commons and the House of Lords and listen to the debates that were taking place.
The children were intrigued to learn various historical facts about Westminster Hall. They found out that Guy Fawkes was tried and King Charles 1 was beheaded in the same place that President Obama and Nelson Mandela later stood to give a speech.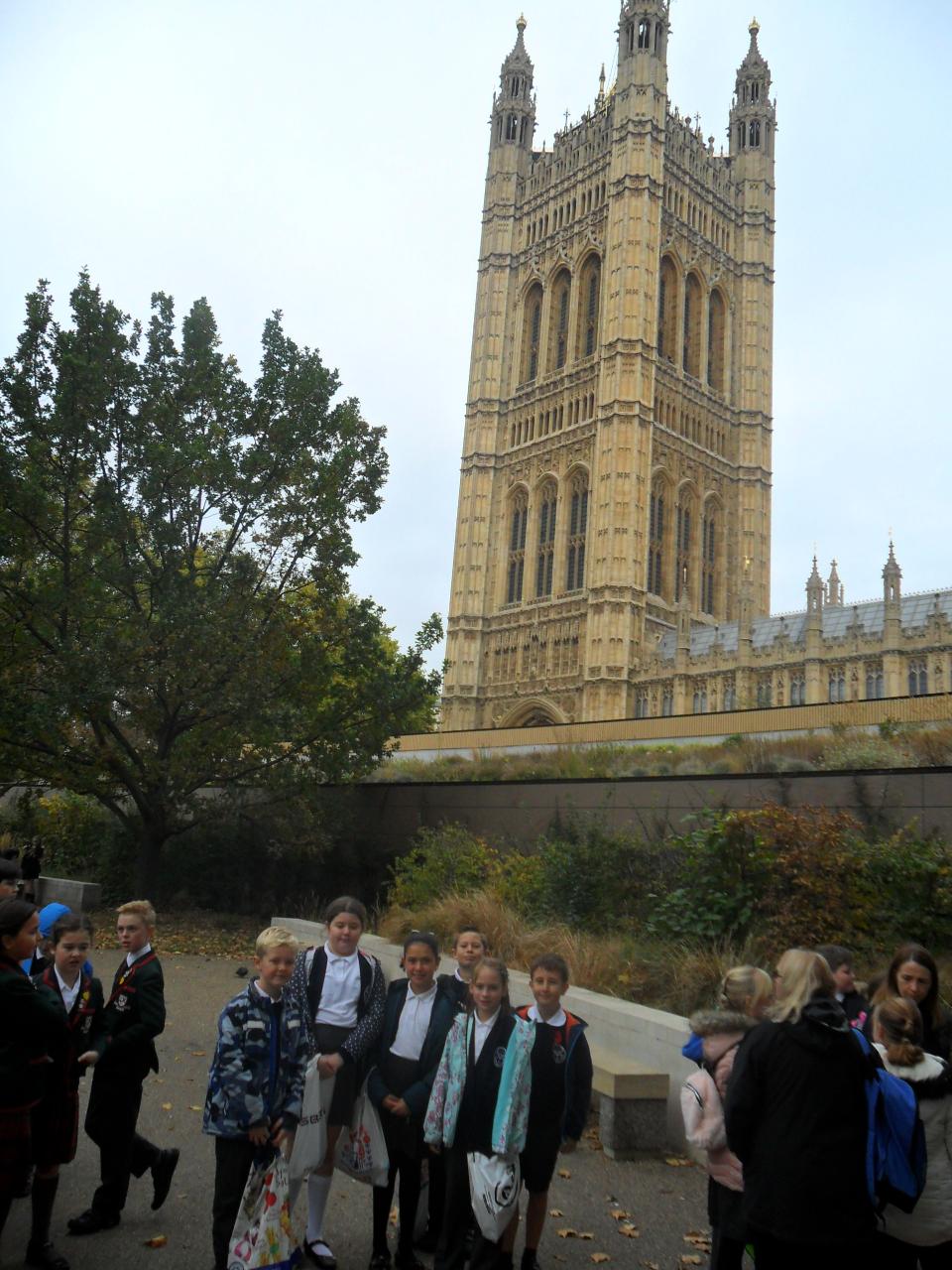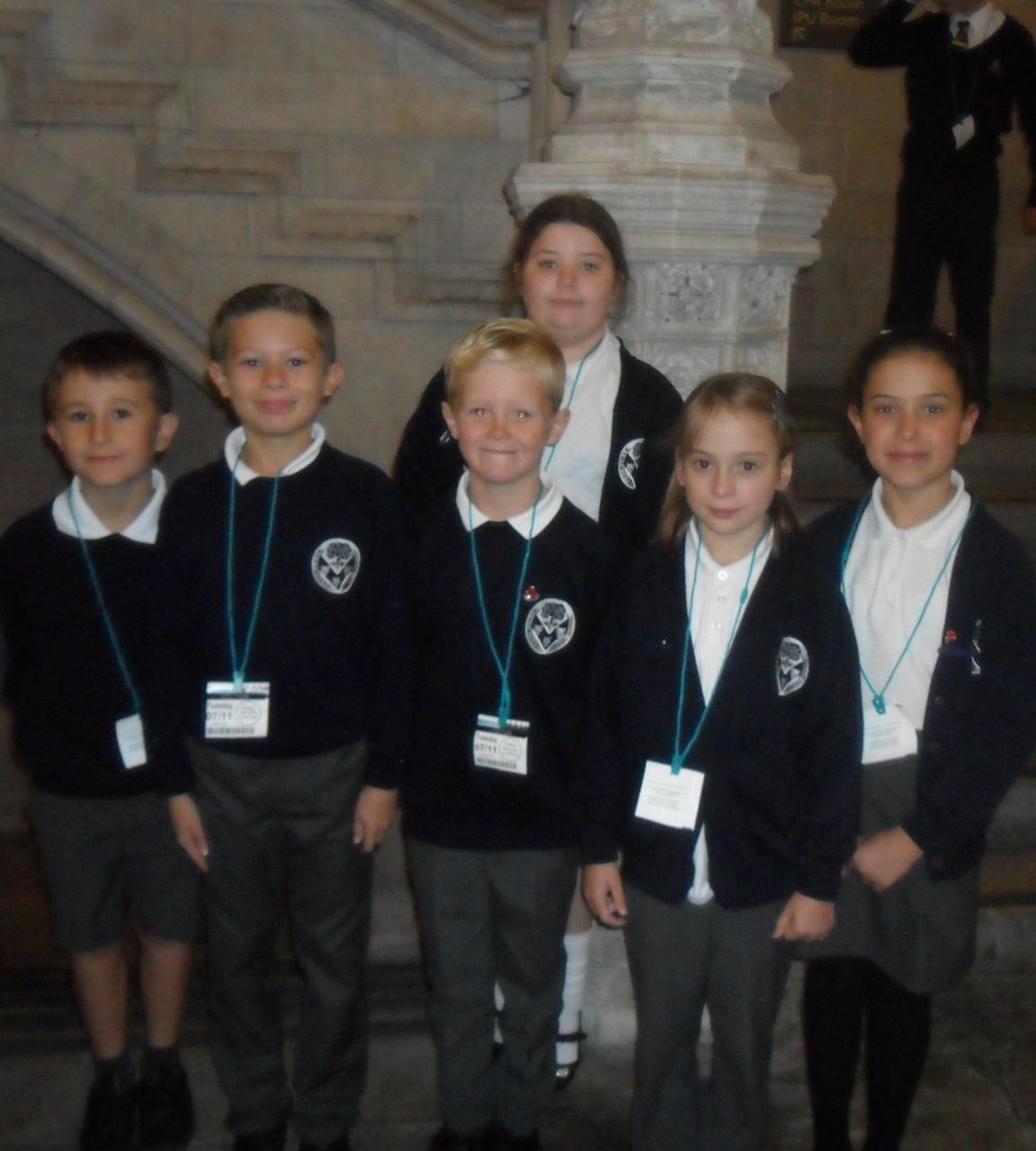 MP visit to School Council - Friday 8th September 2017
John Whittingdale, the Member of Parliament for Maldon and the surrounding area, visited our school.

The School Council welcomed him and asked him to talk to them about the British Value of Democracy and how he was elected.
Mr Whittingdale answered many questions, one of them being: Have you met the Queen?
We found out that he had met and advised the Queen on many occasions.
He them attended the KS2 assmebly and answered furhter questions that each class had prepared.
SCHOOL COUNCIL VISIT TO THE HOUSES OF PARLIAMENT - 2nd of November 2016
Wentworth year 4, 5 and 6 school councillors went to The Houses Of Parliament on the 2nd of November 2016.
We had a great time and learned a lot.
Please click the Play button below to see the Presentation that the School Council made in assembly.
---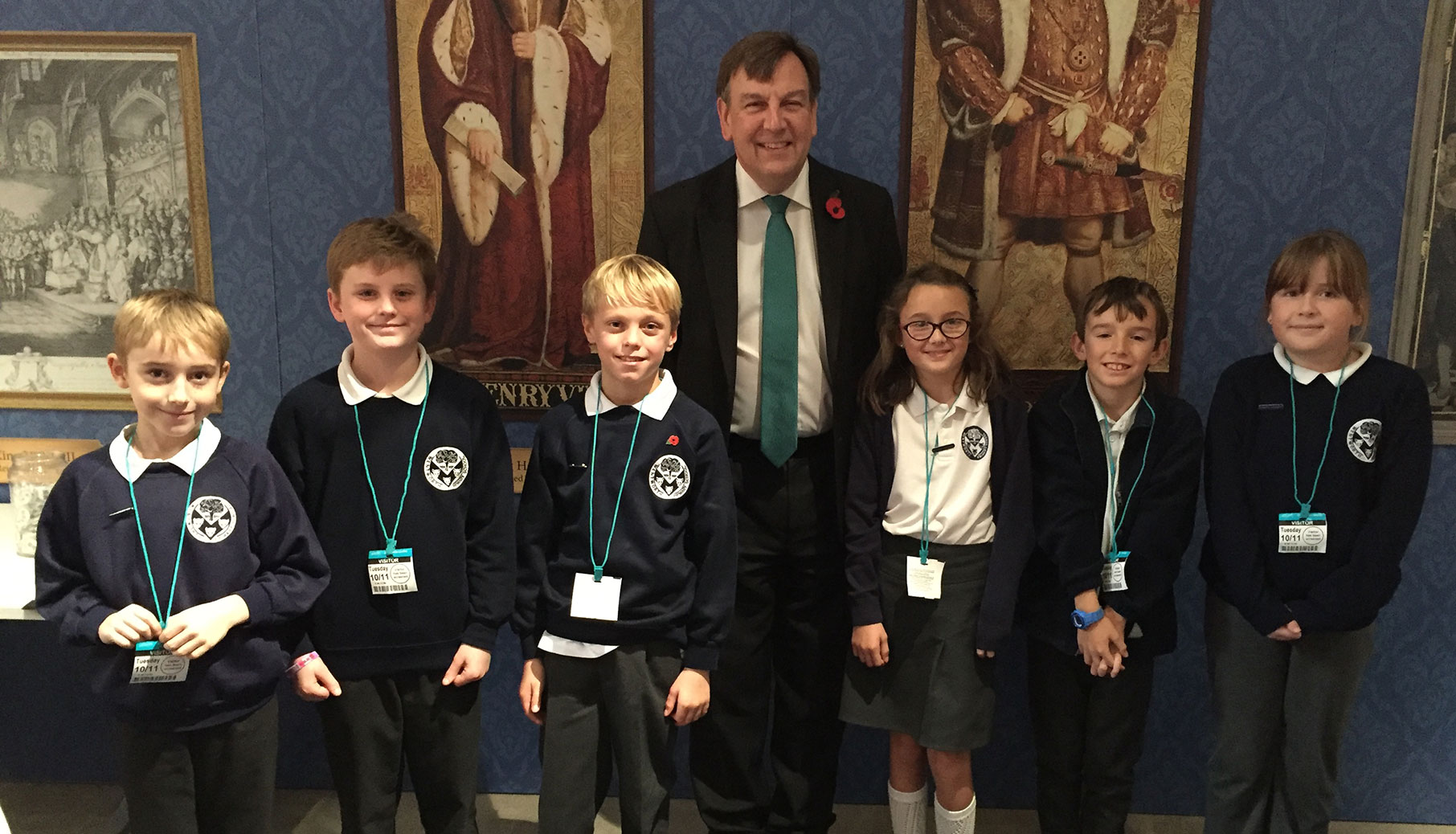 House of Parliament

Our children at the House of Parliament meeting John Whittingdale
---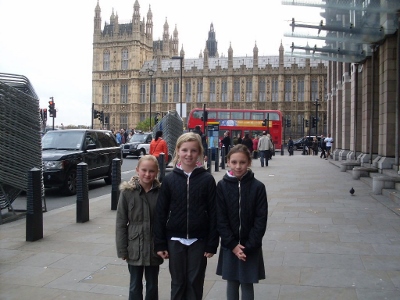 Houses of Parliament
We have also been very lucky to go on a trip to the Houses of parliament. Three of our members from upper key stage 2 were lucky enough to go on a tour of the Houses of parliament to learn about democracy and how our country is ran. We were even lucky enough to see Lord Alan Sugar!

When we came back to school we shared our visit and what we had learnt with the school. It was a super day out and we learned a lot!

---
Healthy Schools
Recently, Wentworth has been awarded 'Enhanced Healthy School Status' due to our hard work with 'Dinosaur school' supporting the emotional wellbeing of children entering the school in the Foundation stage.

To celebrate our award the School council secretaries Jamie Williams and Abigail Perkins from Year 5 went to collect the award with Miss Tylor. Miss Tylor had to give a presentation, which Jamie and Abigail kindly helped with, introducing the puppets 'Wally' and 'Molly' to the crowd.
The award can be seen in our lobby by the reception hatch at school!