---
We have 15 school counsellors. Every class in the school is represented from Foundation up to Year 6, which we think is the fairest way to make sure everybody has a say about our school! The councillors in Year 4 to 6 are voted in for the whole year whereas in Foundation to Year 3, new councillors are voted onto the council each term.
A Year 6 pupil is the chair of our meetings and our Year 5 councillors are the secretaries. The rest of the council have other important roles such as publicity officers.
As councillors their job is to try to make the school as good as it can be for all pupils. At every meeting they take time to try to think of new ideas to help everyone learn better or to make the school a better place to be!
Currently the school council are working on exciting projects; fund raising and making it safer for everyone to walk to school.
The counsellors help advertise and run the charity events that the school supports such as Children in Need and Red Nose Day / Sports Relief.
Class Councils are being held so each class can feed into the main agenda and help to make the school the very best it can be, so that pupils feel their voice is heard by the leadership and Governors of the school.
---
SCHOOL COUNCIL VISIT TO THE HOUSES OF PARLIAMENT


School Council members in Years 4, 5 and 6 went to visit the Houses of Parliament.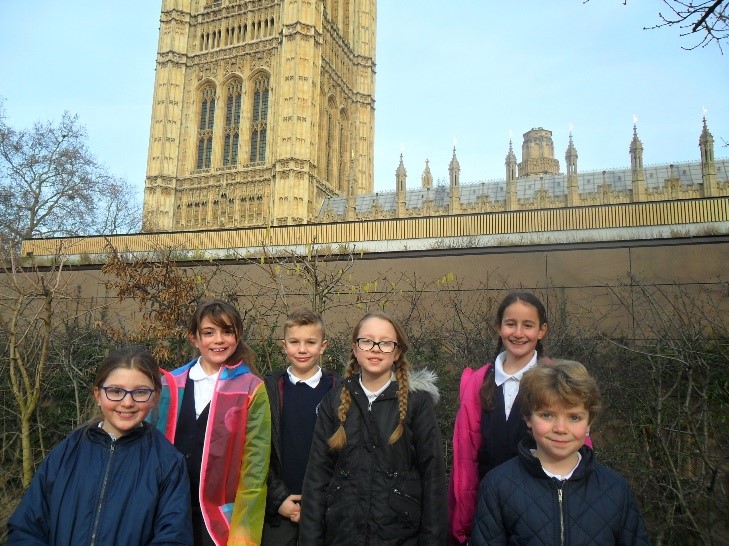 When we arrived, we had to go through security, which is just like our airport security. We then had a tour guide and were able to ask lots of questions.
We firstly visited the Queens Robing Room which is where the Queen gets ready before her annual visit to Parliament. The two main paintings in the room were paintings of Queen Victoria and Prince Albert as Westminster Palace had to be rebuilt in Queen Victoria's reign due to an accidental fire. The other paintings represented the values of Parliament– just like in our school we display the school values – Be Safe, Be Responsible, Be Kind.
We visited the House of Lords and saw the golden throne where the Queen sits. We found out that 'experts in their field' are asked to sit in the House of Lords to share their knowledge when a relevant topic is being debated. We looked around the House of Lords 'common room' where the Lords and Baronesses sit in small groups for meetings. We looked at the painting of the Battle of Waterloo and found out that only one person out of all the people in the painting was able to vote. It is much fairer now days as people can vote when they are 18. We noticed that one of the statues was damaged. Our guide told us that 3 suffragettes had chained themselves to 3 statues for six hours but this statue was damaged as one of the suffragettes got down. They haven't repaired it as it's a reminder that before it was broken women couldn't vote and after it was broken women could vote.
We weren't able to go in the House of Commons as the public gallery was full as due to BREXIT people are interested in seeing the Prime Minister answering questions. There are 650 MP's in the House of Commons, each representing around 70,000 people.
We visited the Great Hall and learnt that it was in this hall that Guy Fawkes was tried and King Charles 1 was beheaded in the same place that President Obama and Nelson Mandela later stood to give a speech.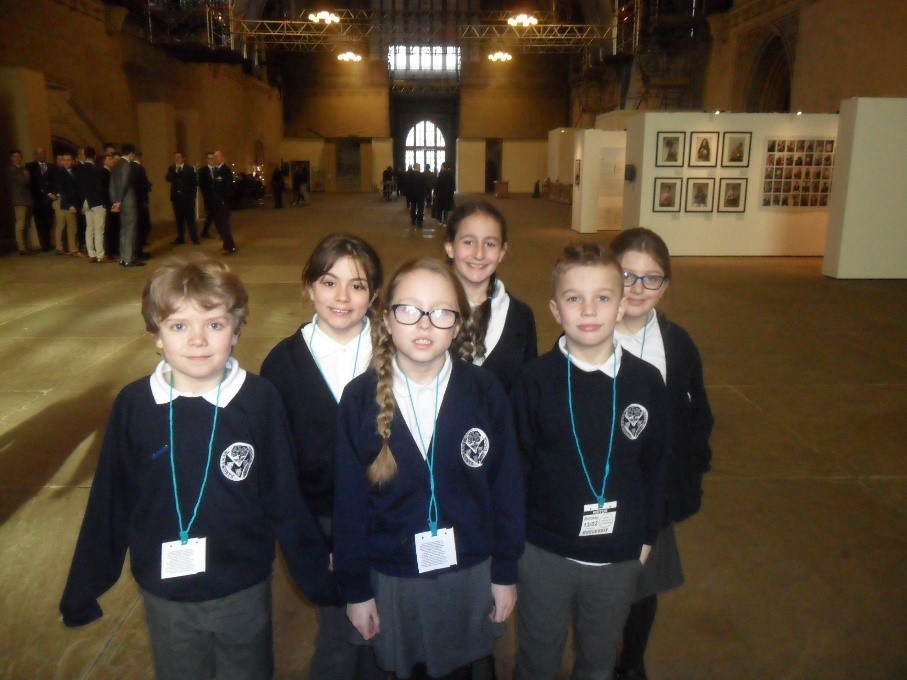 At the end of our visit we had a workshop where we discussed different ways to campaign if we want to make changes and help our country. Just before we left the MP that represents Maldon, John Wittingdale came to talk to us and answered our questions.
When we came back to school we shared our visit and what we had learnt with the school. It was a fantastic day out and we learned a lot!
Macmillan Coffee Morning
The School Council ran the coffe mornings in their classes and sold cakes, this raised an amazing amount of money. They helped advertise the event and sold cakes to their parents/carers later in the day.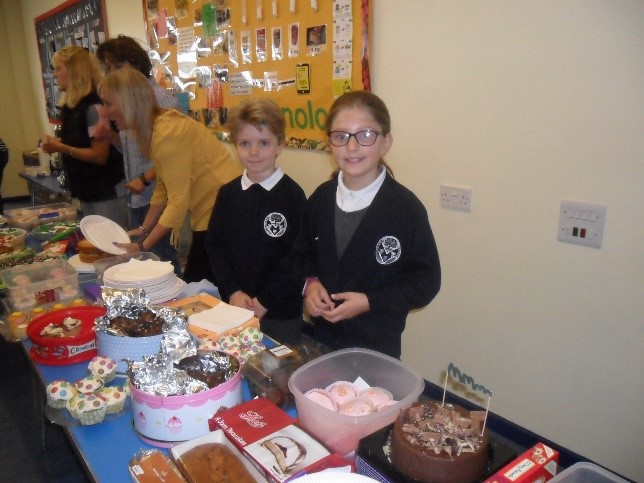 Walk to school initiative
The School Council has set up the WOW Travel Tracker initiative to encourage all pupils to walk to school. This is recorded in the classes and pupils are rewarded with stickers and badges, which they wear proudly around the school.
School charity
The School Council has worked hard fundraising for our nominated school charity, Farleigh Hospice, which some of our families access.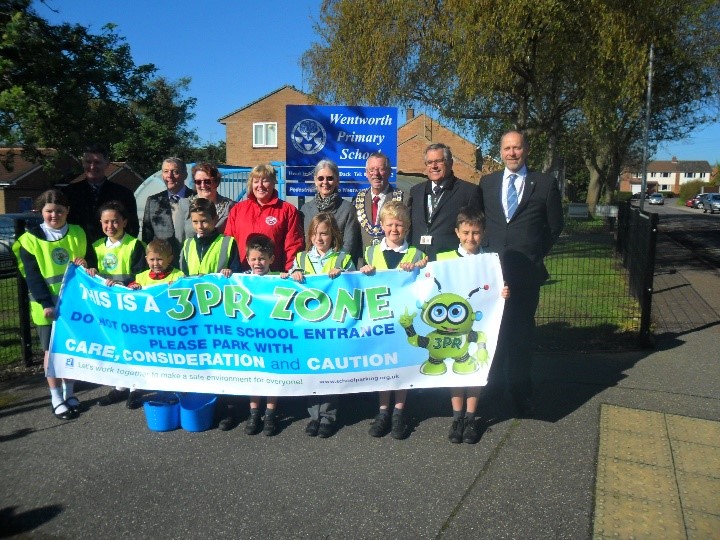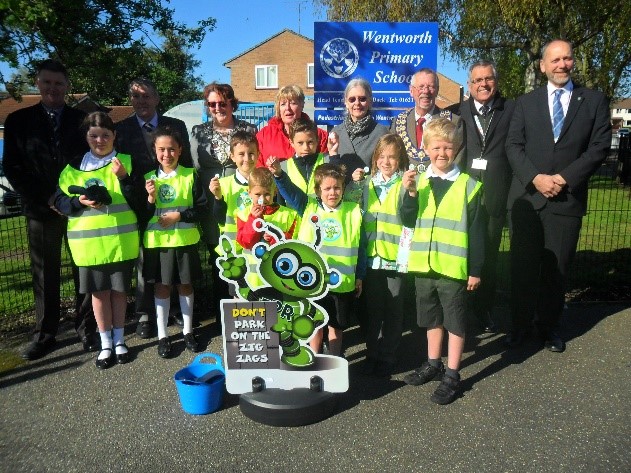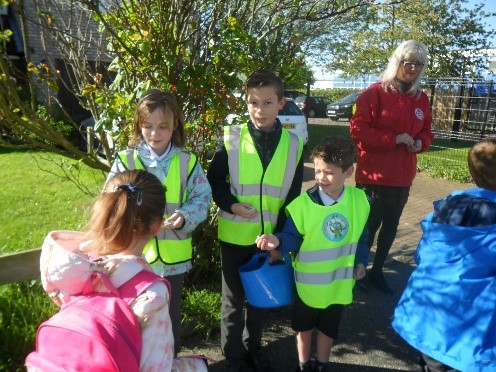 ---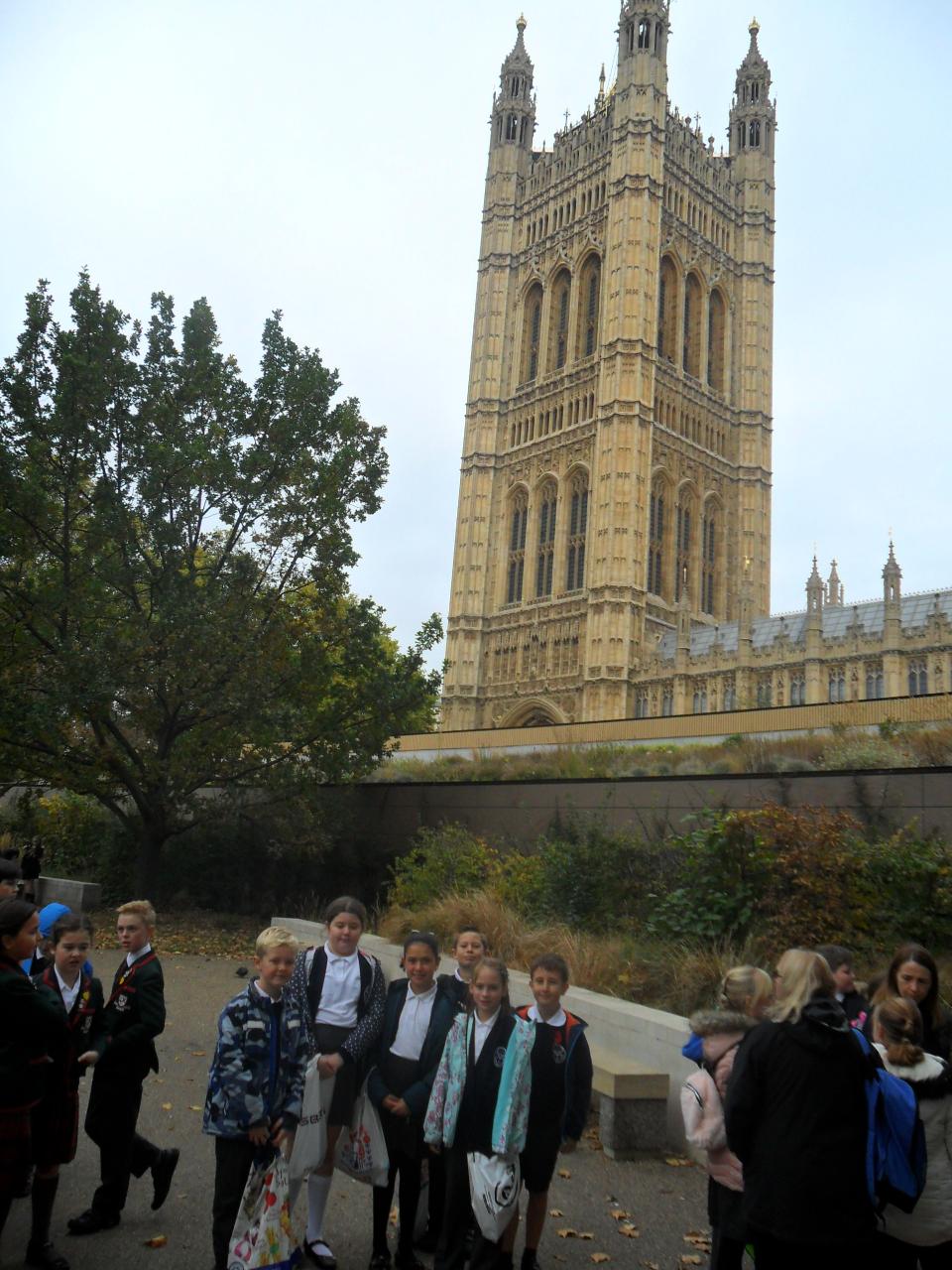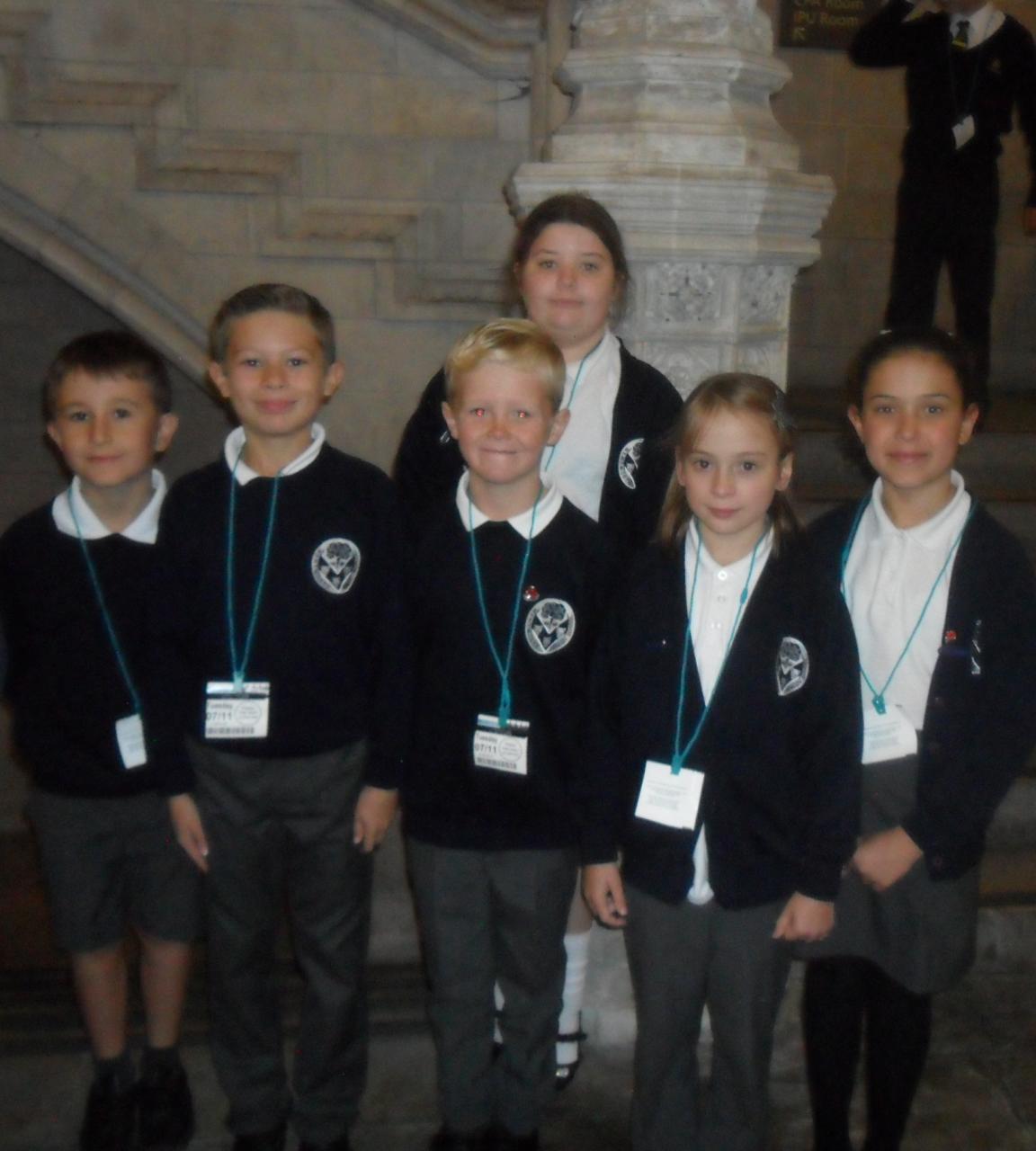 ---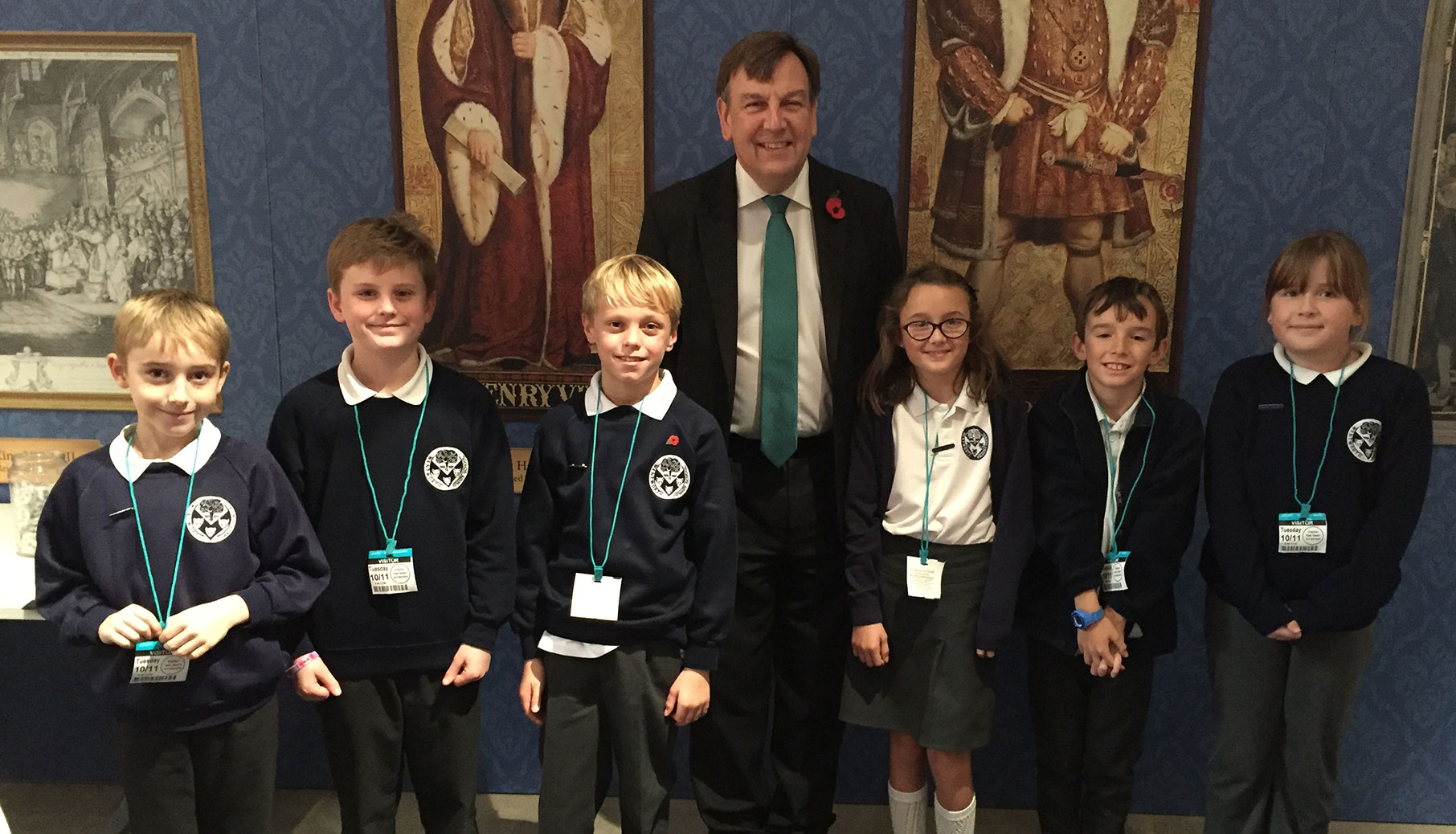 Houses of Parliament

Our children at the Houses of Parliament meeting John Whittingdale
---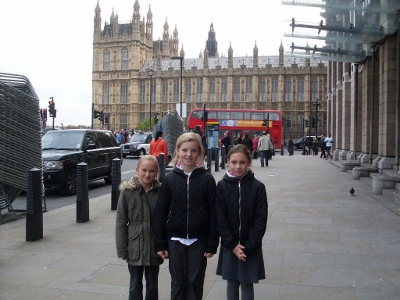 Houses of Parliament
We have also been very lucky to go on a trip to the Houses of parliament. Three of our members from upper key stage 2 were lucky enough to go on a tour of the Houses of parliament to learn about democracy and how our country is ran. We were even lucky enough to see Lord Alan Sugar!

When we came back to school we shared our visit and what we had learnt with the school. It was a super day out and we learned a lot!

---
Healthy Schools AWARD
Recently, Wentworth has been awarded 'Enhanced Healthy School Status' due to our hard work with 'Dinosaur school' supporting the emotional wellbeing of children entering the school in the Foundation stage.
The award can be seen in our lobby by the reception hatch at school!